Every child is a seed, and kindergarten is the starting point for the growth and germination of children. What parents have to do is to provide children with a suitable environment for growth. A good kindergarten is a big garden with love. Teachers water it with love and work hard, so that children can grow up healthily and happily. Ryangi Group is a TOP Kindergarten classroom design and children furniture provider.
Haoxian Kindergarten is located in the cultural hometown of Panyu District of the Pearl River Delta. The supporting equipment of Haoxian whole park is exported by Ryangi Group, which is a beautiful and elegant Nordic style brand park. Children play and learn happily together here, establish good character, expand international vision, and create happy and beautiful growth memories.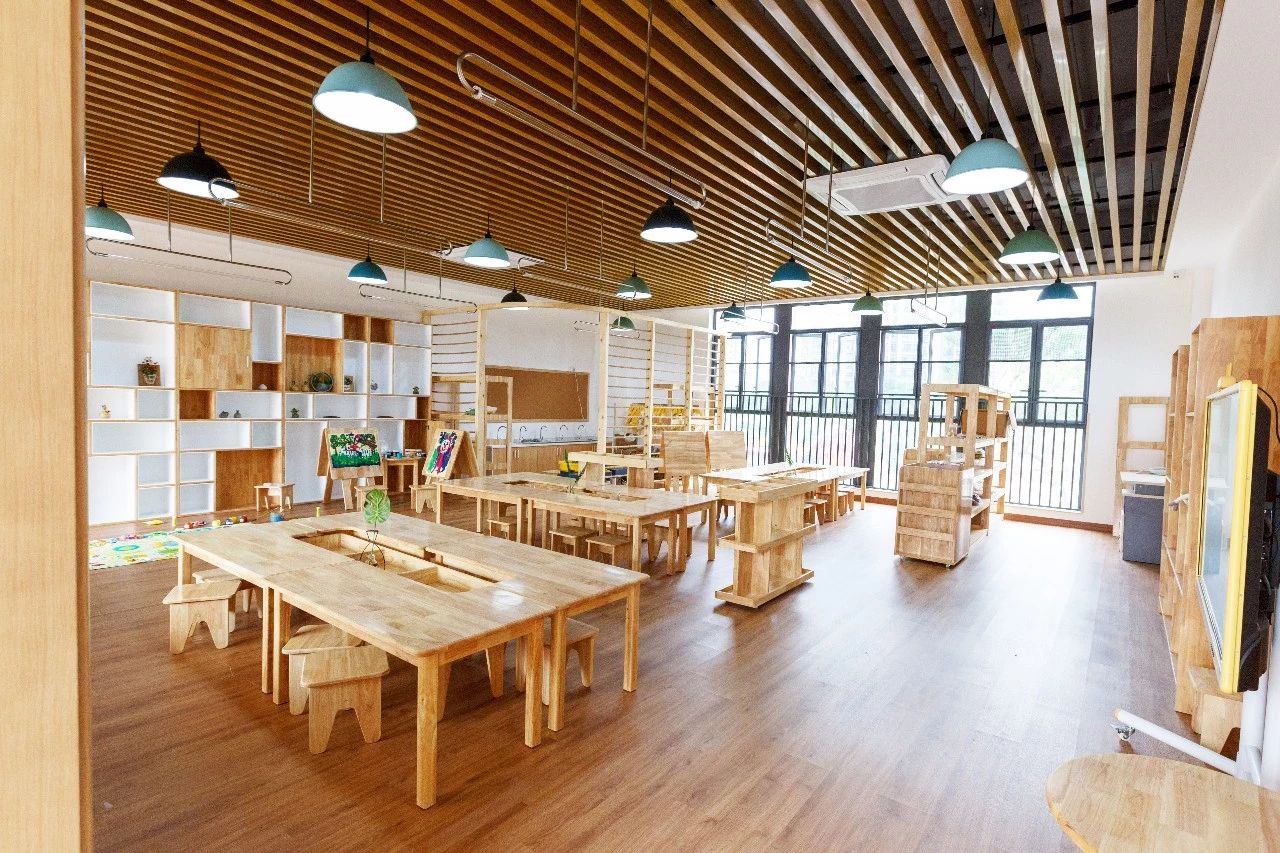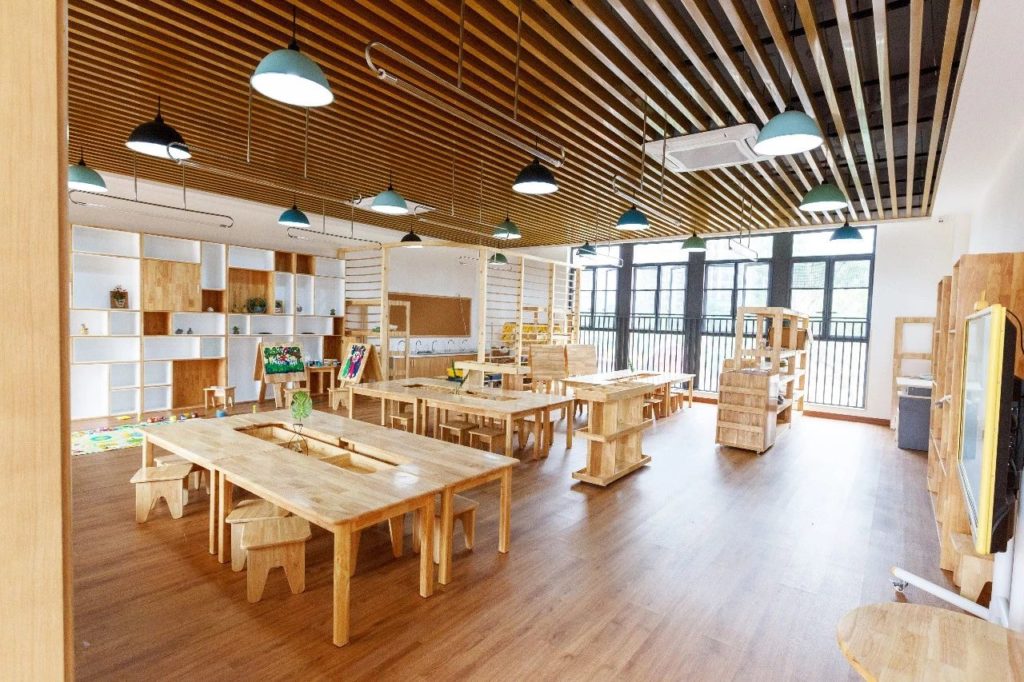 The overall tone of Haoxian Kindergarten is warm and natural. The warm and lively yellow follows the flowing lines of the space to embellish each area. The wood color represents the natural innocence of children, and it is also the best emotional comfort color for children. The log series furniture designed and produced by Ryangi Group for kindergartens is designed to allow children to feel confidently that they are the real users of this space and grow up healthily and happily in an environment full of nature, confidence and love.
Love is the soul of education, and only education that incorporates love is true education. Haoxian Kindergarten and Ryangi Group have worked together to create such a harmonious and loving environment, using love to care for children's innocence, and loving education to warm children's childhood!